LITTLE SPROUTS MONTESSORI PRESCHOOL
A QUALITY EDUCATIONAL ENVIRONMENT WHERE CHILDREN GROW.
Little Sprouts Montessori Preschool provides a quality early childhood education for children from 9 months until 6 years. We offer 20 hours free education for children three years and older.
Considering a preschool is not an easy decision – you want to be sure you are giving your child the best possible start in life. This is why we have created Whakatane's most nurturing preschool, where infants and children love to learn.
Little Sprouts Montessori Preschool gives your child a head start in life – setting the foundation for learning and success. At Little Sprouts each child's needs, interests and abilities are woven into the learning program. This helps them develop to their fullest potential and become independent and confident with a love of learning.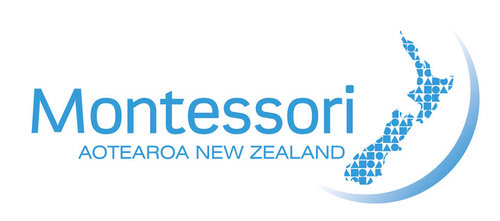 To find out more about Little Sprouts Montessori Preschool contact us today to arrange a visit.
THE MONTESSORI WAY
BRINGING OUT A CHILD'S TRUE NATURE
Our preschool is centred around the Montessori method of teaching. Montessori education is concerned with the development of the child with the underlying belief that self-directed learning activities will bring out 'the child's true normal nature.'
"All children carry within themselves the person they will become and in order to develop physical, intellectual and spiritual potential to the fullest, the child must have freedom".
A child's way of learning should be active, experimental, individually paced, self-correcting, independent and unlimited in scope. The warm, supportive environment offered at Little Sprouts provides exactly that.
LIVING THE VALUES
WHAT LEARNING IS ABOUT AT LITTLE SPROUTS
EXEMPLIFYING GRACE AND COURTESY
Placing importance on the role of manners in everyday interactions. Encourage courtesous behaviour throughout the childs day.
CELEBRATING CULTURAL DIVERSITY
With a focus on Te Reo as well as regularly highlighting worldwide calendar events from various cultures. 
DISPLAYING EMPATHY
Encouraging children to care for and help others. Fostering positive role modelling skills by the older children for the younger to look up to and emulate.
CHILD CENTERED ACTIVITES
Activities are presented in such a way to encourage children to want to explore and learn with opportunities for teamwork and support from teachers.
TO BE AN INTEGRAL PART OF THE COMMUNITY
Fostering important links to the community through coordinated visits with other schools and centres.
UNDERSTANDING THE WORLD AROUND US
With a focus on reality instead of fantasy. Teaching children how the world works and presenting them with real life situations for problem solving.